Membership
Anyone is welcome to join actively our organization.
To apply for the membership download the form, fill it in and click Submit Form button.
Or fill form in online then print, and send it to us.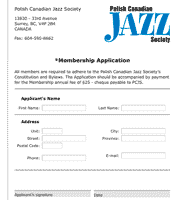 You can also download PDF application form file.
Please contact us if you have any enquiries.