News 2010
Andrzej Jagodziński
comes to Vancouver
| May 01, 20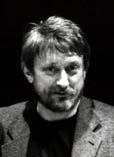 Andrzej Jagodzinski one of the best pianists in Poland, composer and arranger was born in 1953. He received his degrees from the Frederick Chopin Conservatory where he studied French Horn while already engaged by the Polish Radio and TV Symphony Orchestra. In 1979 Jagodzinski participated in the Old Jazz Meeting Zlota Tarka and received first prize for "pianist of the year".
He has played with some of the best jazz groups in Poland including The Old Timers, Swing Session, String Connection, The Zbigniew Namyslowski Quartet, The Janusz Muniak Quartet, The Big Warsaw Band, Quintessence, The Tomasz Szukalski Quartet, The Jan Ptaszyn Wroblewski Quartet and Jarek Smietana's Polish All Star.
Jagodzinski has toured in most European countries, Australia, and the United States, India, Kuwait, Cuba and the former Soviet Union and has been representing Polish jazz for the past 16 years at: Jazz Yatra-Bombay, Ost-West Nurnberg, Jazz in Europe-Paris, Skane Festivalen in Malmo, Edinburgh Art Festival, Ankara Music Festival, Leverkusener Jazz Tage, Istanbul International Festival and in all the major Polish jazz festivals. Since 1981 Jagodzinski has been performing with "Poland's first lady in jazz", Ewa Bem.
Jan Jarczyk will play in Vancouver

| May 01, 2010
Jan Jarczyk, polish-born pianist, composer, lives in North America-USA and Canada since 1977. While in Boston, Mass. he worked with many Boston-based musicians and taught harmony and composition from 1980 to 1985 at Berklee College of Music. Jan received his BA as a pianist in 1970, MM Degree in Classical Composition in 1972 in Krakow, Poland, and an Artist Diploma at the Berklee College of Music as trombonist/composer/arranger in 1980. He has written music for various size ensembles, from solo pieces to full-size symphony orchestra, which have been performed in Boston, Washington (DC), Chicago, Minneapolis, Montreal, Mainz (Germany), London, Bruxelles and Poland.
Jan Jarczyk has performed and recorded in Poland, Germany, the Czech Republic, Hungary, Austria, France, Benelux, Scandinavia, the USA, Japan, Spain, Kuwait and Canada with such prominent musicians as Zbiggy Seifert, Tomasz Stanko, Zbigniew Namyslowski, Leszek Zadlo, Janusz Stefanski, Andrzej Olejniczak, Phil Wilson, Greg Hopkins, Tim Hagans, Donny McCaslin, Aaron Scott, Pat LaBarbera, Jan De Haas, Jean-Pierre Zanella, Michel Donato, Kevin Dean, Neil Sveinson, Andre White, Dave Laing, Remi Bolduc, and Charito among many others.
T. Stańko - Vancouver Jazz Festival

| April 29, 2010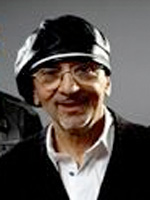 June 30/10 - Tomasz Stańko Quintet and Tord Gustavsen Ensemble will play during the Vancouver International Jazz Festival.
Poland's greatest jazz musician Tomasz Stańko may just be the most important trumpet player you've never heard of. A leading figure on the European jazz scene for some 40 years, this award-winning maestro has developed a personal sound sometimes referred to as "smoldering Slavic soul," which conveys a sense of romanticism, drama, and melancholy. Initially influenced by Ornette Coleman, Stanko formed his first group—the Jazz Darlings—in 1961, which included stellar pianist Adam Makowicz. Later he joined Krzysztof Komeda's group—a band that revolutionized European jazz as it cast American influences aside for a more genuine European sensibility. Throughout the '70s and '80s, Tomasz continued to work as a leader while collaborating with such influential figures and bands as Cecil Taylor, Gary Peacock, Edward Vesala, Dave Holland, Jack DeJohnette, and Globe Unity Orchestra.
The Tragic News

| April 10, 2010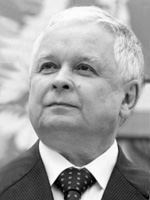 By now you must have known that Poland has lost one of its greatest politician of its history. Polish President Lech Kaczyński died Saturday, April 10th in a plane crash near Smoleńsk, Russia on his way to Katyń. We deeply mourn this loss, and the loss of other true patriots of our mother country.
Media Release

| March 23, 2010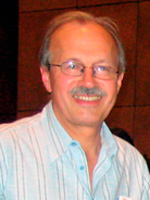 We are proud to announce the creation of the POLISH CANADIAN JAZZ SOCIETY.  Our non-profit association aims to promote jazz and related music among Polish and Canadian audiences, here at home and abroad. Supporting young Polish and Canadian musicians is high on our agenda.
Our founding members bring with them not only enthusiasm, but also experience in organizing jazz and other musical events in both countries.
We invite organizations, governmental agencies and individuals to cooperate with us in achieving above goals.  The membership drive will commence at the time of the fully operating www.pcjazzsociety.ca website, in the meantime it contains information about  co-sponsored concert by renowned Polish jazz pianist Leszek Możdżer.
For the Board of Polish Canadian Jazz Society
Andrew Major,  President
Janusz M. Stefanski: drums