News 2010
Andrzej Jagodziński
in Cellar
| July 30, 2010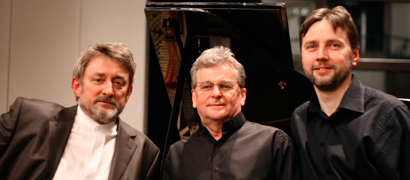 Andrzej Jagodzinski – a renowned Polish jazz performer, composer, arranger and one of the best pianists in Poland – will bring his Trio to the Cellar for one special performance. With Adam Cegielski on bass and Czeslaw Bartkowski on drums, the award-winning Jagodzinski Trio explores jazz interpretations of Chopin.
This intimate concert will delight both jazz and classic Chopin fans. This performance will also attract those to whom the idea of genre crossover sounds especially appealing.
Wiktor Chorobik
Concert will take place at:
The Cellar Restaurant & Jazz Club
3611 West Broadway St., Vancouver, BC
October 3rd, 2010, 5:00 pm
Download Jagodzinski's trio concert poster (PDF) here
Jan Jarczyk in Vancouver

| July 07, 2010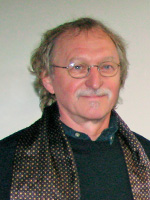 Jan JARCZYK and INTERNATIONAL POLISH JAZZ GROUP
Jan Jarczyk: piano 
Andrzej Olejniczak: saxophones 
Darek Oleszkiewicz: bass
Janusz M. Stefanski: drums

There are few Polish-born jazz musicians living abroad and participating in the life of the communities as a part of their everyday artistic existence. When you read the biographical information of the International Polish Jazz Group members, which will be touring Canada again in October2010, you will understand their desire to participate in such projects as ZADUSZKI 2010 – CHOPIN & JAZZ
Project "Chopin & Jazz" was born in part several years ago as a work commissioned to Jan Jarczyk for the Anniversary Concert of Chopin Music in Warsaw. Than some of it was recorded in Montreal for the Jazz Beat Program with Mr Olejniczak and Jan Jarczyk Group - and broadcasted Canada wide, to a great acclaim.
Ever since some of it became a part of the International Polish Jazz Group repertoire, so it was only natural to extend it into larger concert of Chopin Music exclusively.
The IPJG will play in Vancouver at Norman Rothstein Theatre; Saturday, October 23, 2010.
Andrzej Jagodziński
in Vancouver
|July 07, 2010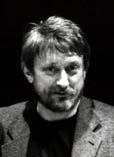 Andrzej Jagodzinski and his Trio will play just Chopin in The Cellar, Vancouver on October 3rd, 2010.
Andzrej Jagodzinski: piano
Adam Cegielski: bass
Czeslaw Bartkowski: drums
Adam Cegielski bass player is a graduate of the Frederick Chopin Conservatory in Warsaw. With Central Heating Trio he has won prizes in The Europe Jazz Competition in Belgium and The European Jazz Competition in Leverkusen - Germany. 1989-1991 was a member of Kazimierz Jonkisz Quartet, 1991-1993 has played with the Quintessence Quintet and 1992-1995 has played with the Kuba Stankiewicz Quartet with whom he recorded "Northern Song" (GOWI Records 1994) - voted best record of the year by the reader's pool of Polish Jazz Forum Magazine. He has been playing with the Andrzej Jagodzinski Trio since 1993.
Czeslaw Bartkowski Jazz drummer. One of the most important persons of the Polish Jazz stage. He has been playing jazz incessantly for the last 45 years, performing with outstanding Polish and foreign musicians. He made his debut in 1960 with Jerzy Paklulski "Far Quartet", played with Krzysztof Komeda Quintet, Zbigniew Namyslowski Quartet, Niemen "Enigmatic", Adam Makowicz-Tomasz Stanko Trio, Jan "Ptaszyn" Wroblewski Band, Michal Urbaniak and Urszula Dudziak Group, with Wojtek Karolak, Henryk Majewski and many others. Bartkowski also worked with Art Farmer, Aladar Pege, Ben Webster, and Clark Terry.
Since 1993 - member of Andrzej Jagodzinski Trio.
Janusz M. Stefanski: drums